It's becoming more difficult to attract Australian workers to regional and remote jobs. Even when you fill these roles, retaining dependable labour comes with its own set of challenges. To combat this, the Pacific Australia Labour Mobility (PALM) scheme was created. Providing a proactive and reliable solution to meet your workforce demand and fill labour shortages.
​
What is the Pacific Australia Labour Mobility (PALM) scheme?
It's an initiative developed by the Australian Government that aims to fill workforce gaps where local labour is not available. It does this by sourcing reliable workers from the Pacific Islands and Timor-Leste (East-Timor).
The PALM scheme is a newly integrated approach, streamlining the Pacific Labour Scheme (PLS) and Seasonal Worker Programme (SWP). Offering an efficient single program with increased flexibility to Pacific labour mobility initiatives.
Labour Solutions Australia is a committed and accredited supplier of this scheme.
Under the PALM scheme, Labour Solutions Australia can provide businesses like yours, with a low-cost and productive workforce. We can connect you to a pool of dependable workers for seasonal jobs for up to nine months. Or assist you with filling longer-term roles, of up to four years, for unskilled, low-skilled and semi-skilled positions.

How can your business benefit from the PALM scheme?
In addition to gaining a reliable low-cost workforce to meet labour shortages, you'll also receive the following benefits:
A hassle-free approach - we manage the entire recruitment and onboarding process from start to finish (including visas), so you don't have to.

Eliminate the lengthy and costly process of sourcing and training a new workforce each year. Particularly in peak seasons where labour challenges and shortages would typically arise.

Gain access to our widespread network and long-standing connections across the Pacific. Labour Solutions Australia has been a trusted supplier of Pacific labour mobility programs such as the Pacific Labour Scheme and Seasonal Worker Programme since their initiation. Successfully placing over a thousand pacific workers, to help meet critical workforce shortages.

Rest assured of our compliant and ethical approach, certified under ISO 9001, 4801, 18001 and 17020.

Provide a source of income and opportunity to Pacific Islanders, their families, and the broader community.
Contact us todayto find out if your business is eligible.
​
​
Recognised for Outstanding Progress in Diversity, Equity and Inclusion in PALM
​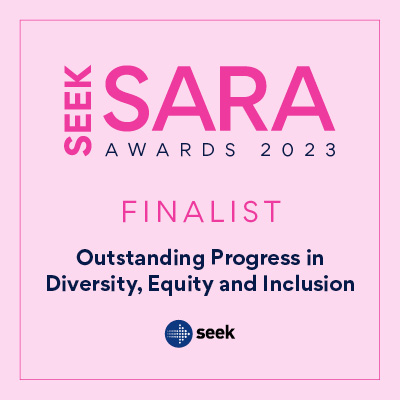 ​We are thrilled to announce that LSA has just been named as a finalist in the 'Outstanding Progress in Diversity, Equity
and Inclusion' category of the 2023 Seek Annual Recruitment Awards (SARA), for our work in the Pacific Australia Labour Mobility
(PALM) scheme space. The awards celebrate the people and recruitment businesses striving for excellence in the industry. They recognise
the dedication and innovation of recruitment professionals across Australia, as chosen by a panel of expert judges.
​The 'Outstanding Progress in Diversity, Equity and Inclusion' category recognises those who treatdiversity, equity and inclusion
as integral to their organisation and within their clients' workplace. They demonstrate their commitment through meaningful
initiatives and strategies that benefit diverse talent pools and the business.
​
​
​
​​
Case Study: PALM workers making a big difference in filling labour shortages and increasing production.


" Since receiving 30 workers through the PALM scheme to work in our meat processing facility, we've been able to fill crucial skill gaps within our workforce, increase overall morale, and production levels. It's been such a success that we've arranged to receive another 30 workers next month."
Plant Manager
​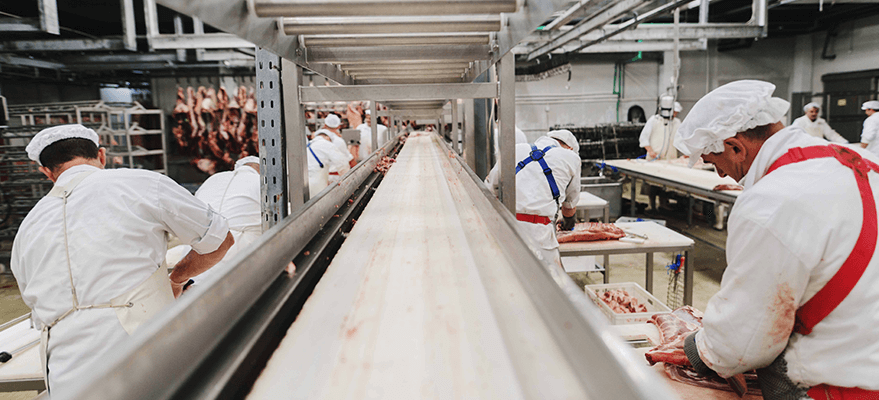 Our client
As one of the country's largest food and meat processors, our client produces premium,100% grain-fed beef products. Products are distributed throughout Australia, as well as exported overseas to the European Union, Japan, and South Korea.
To produce such a high-quality product, their facilities use innovative technology and industry-leading processes. It's also crucial for them to employ the best labour. So, optimum production levels are maintained.
Sourcing the right labour is a constant challenge
Fortunately, our client is in a regional area of Australia where there's an abundance of productive farming regions. While this greatly benefits the local economy, it also means it's increasingly difficult to source quality labour as many thriving businesses are competing for the same workers.
Plus, there's been a shift in the younger generation's perception of the industry. Until recently, working within the meat processing sector was viewed as an attractive career path. Now, school leavers tend to migrate away from these regional areas, preferring to work in cities instead. This reduces the candidate pool even further and makes it difficult for our client to source the people they need to keep their facilities operating.
The Pacific Australia Labour Mobility (PALM) scheme helping to fill the labour gap
The PALM scheme (previously the Pacific Labour Scheme and Seasonal Worker Programme) had been suggested to our client. However, it was initially dismissed due to the commitment of having to employ these workers long-term.
What used to be seen as a risk, is now viewed as a huge benefit. Unlike workers on 417 Visas who are unable to stay as long, our client now recognises the competitive advantage of having a reliable and consistent workforce for longer periods of time. They can now train and invest in these workers, which in turn, benefits everyone.
Our client has also found the quality of workers to be much higher than traditional sourcing channels. In their home countries, all applicants are put through a rigorous recruitment and screening process before being accepted into the scheme. This ensures our clients receive workers who have the physical ability and attitude to perform the job well.
The Benefits of PALM Have Been Enormous
It's now been six months since our client received their first intake of PALM workers. Already they've seen significant benefits.
Now that they have a guaranteed workforce for the next few years, our client has the opportunity to train these workers specifically to address the skill gap they faced. This has helped to boost production levels, for instance, previously they didn't have enough workers to recover green offal product. This meant a $15,000 loss in revenue each week. Now, they have a workforce in place to process this product and recover the loss.
Additionally, the introduction of PALM workers has provided a lift in morale throughout the organisation. With optimal workforce levels in place, their employees are no longer overworked. Plus, skilled employers could move back into the areas they were originally trained and hired for. They were no longer needed to work in unskilled and semi-skilled roles to fill critical staff shortages.
Our client has also seen the benefits the scheme has brought to the PALM workers themselves. They've gained transferable skills and can send funds to their families and communities back home. Our client is extremely impressed with how successful the scheme has been so far. And now, other facilities within the business have also started to bring across more PALM workers to fill their own skill shortages.
​